---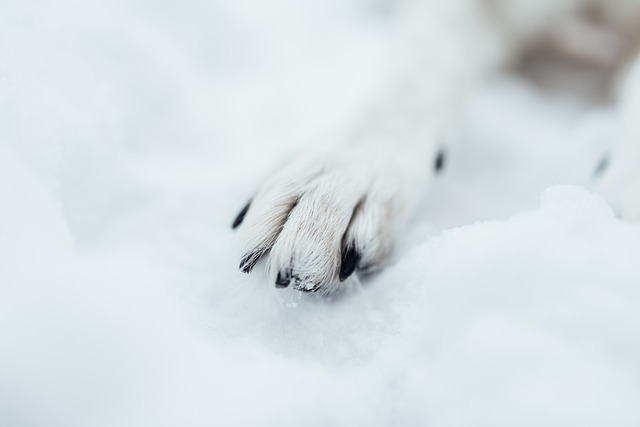 Today, we'll talk about dog's nails and why keeping your dog's nails trimmed is a big deal. Most canine buddies don't naturally wear down their nails, especially if they're not super active outdoors. If those nails get too long, they can start to curl back, and that's painful for your pup and might need a vet's help.
Plus, those long nails can be like tiny tools of mass destruction as they'll scratch your beautiful wood floors. Don't get me started on the effects these will have on your arms and legs. You'll get battle scars when your dog goes in for a cuddle.
That's where dog nail grinders come into play, and in this blog post today, we're going to spill the beans on the Best Dog Nail Grinders out there. So, grab a cozy spot with your pup, and let's dive into the world of nail care for our furry buddies.
We'll chat about what factors come into play when choosing a nail grinder, and most importantly, we'll talk about the cream of the crop in the world of dog nail grinders.
Whether you're a seasoned pet parent or just starting your journey with a new furball, we're here to help you make an informed choice for your pup's paw-tastic well-being.
So, stick around, and let's make sure your dog's nails stay comfy, healthy, and stylishly groomed!
How to Choose the Best Dog Nail Grinder?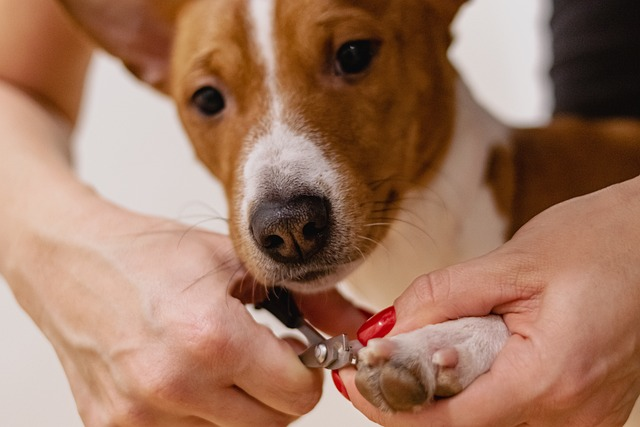 Besides helping you steer clear of the sensitive quick, dog nail grinders also offer the advantage of shaping your dog's nails evenly from all angles, resulting in a much smoother nail edge.
When it comes to buying the best dog nail grinder, there are a couple of key features you should keep in mind before investing in one.
Noise level

One thing to think about with dog nail grinders is how loud they are when they're running. This might be a problem for your dog. The best grinders make less noise, which is better for your pup. Some dogs might get scared by the noise, so a quiet nail grinder is usually a good choice. You know your dog well, so keep this in mind when you pick a nail grinder.

Corded or Cordless grinder

When it comes to dog nail grinders, you'll find that most of them are cordless nowadays. However, a few corded models out there still need to be connected to a wall socket while in use. Since pets have a tendency to chew on cords, we don't recommend using a corded electric grinder.

Battery life

Nail grinding for your dog's paws is a bit more time-Cons:uming than snipping nail clippers. Therefore, it's essential to Cons:ider the battery life and whether the device is rechargeable. You wouldn't want to be left with a half-done job due to a drained battery.

So, when choosing a nail grinder, Cons:ider how long it can operate on a single charge or battery set. This will help ensure you have the convenience and power needed to do the job properly.

Nail guard

Some dog nail grinders have a special plastic cap called a safety nail guard. You can attach it to the grinder. It helps by keeping your dog's fur away from the grinder and prevents you from grinding too much of the nail, which can hurt your dog.

These guards work well for many dogs, but they might not be great for big dogs because their nails might not fit into the guard properly.

Size

When picking a nail grinder, make sure it's comfy to hold and easy to use, especially if your dog is small or tends to move around a lot.

A lightweight and manageable grinder will make the whole nail-trimming process smoother and safer. At the end of the day, it's all about having a tool that feels good in your hand and is easy to control so you can be at ease while grooming.
9 Best Dog Nail Grinders
Here are the 9 best nail grinders that you should definitely try out:
Rexipets Dog Nail Grinder

Key Features

This Dog Nail Grinder is cordless and boasts a diamond bit for excellent control and accuracy during nail grooming.
It features an LED light beneath the grinder, providing better visibility while preventing overcasting or overgrinding.
With two speed settings, it accommodates various pet sizes, from small to large breeds.
This grinder includes three size ports to ensure easy and safe filing for different pet nail sizes.
It is designed for pet comfort and produces low noise and gentle vibrations to reduce stress during grooming.
Each trimmer comes with a USB charging cable, offering up to 4 hours of use on a single charge. It's a convenient rechargeable dog nail grinder.

Pros:

Offers precise and painless nail trimming at home.

LED light enhances visibility and safety.

Suitable for various pet sizes with multiple speed and port options.

Quiet dog nail grinder and vibration-free operation keeps pets calm.

Cons:

Dremel 7350-PET 4V Pet & Dog Nail Grinder

Key Features

Compared to its older model, the 7300 model, this classic grooming tool is marketed as being 7% quieter, creating a more comfortable experience for dogs.
With a robust 12,000 RPM speed, it ensures efficient nail trimming, allowing your dog to return to enjoying treats more quickly than with other models.
The improved battery offers a longer usage duration between charges, reducing interruptions during grooming sessions.
The wireless design provides greater maneuverability without the hassle of cords getting in the way.

Pros:

The cordless device makes it easy to use and maneuver during nail grooming sessions.

Its design prioritizes user comfort, ensuring a lightweight and ergonomic experience.

It is rechargeable, offering a runtime of at least 1+ session on a single charge.

The reduced noise and vibration levels make it a quieter option, potentially reducing stress for both pets and owners.

Cons:

While it offers high-speed performance, it may not be suitable for cats or dogs with delicate nails, potentially requiring extra care during use.

ConairPRO Professional Nail Grinder

Key Features

This plug-in dog nail grinder features a protective cover that prevents dust from scattering and helps avoid trimming your pup's nails too short.
The extended electric cord provides flexibility in movement, which is especially handy for dogs that tend to wiggle during grooming.
The motor operates quietly, reducing anxiety for your dog during nail trimming.
Its lightweight design ensures easy handling for precise filing.
The grinder comes with sandpaper and stone attachments for achieving the right nail length and finish.
When the grinder heads wear down, replacement tips are available.

Pros:

The quiet motor minimizes stress for both you and your dog during grooming.

Its lightweight design makes it comfortable to hold and maneuver for accurate nail filing.

The adjustable cover adds a layer of safety and convenience to the grooming process.

Since it plugs in, you won't have to deal with dead batteries during grooming sessions.

Cons:

This grinder may not be the best choice for larger dogs, as it might be less efficient on their thicker nails.

Changing the grinder heads may prove to be challenging for some users.

Oster Gentle Paws Less Stress Dog Nail Grinder

Key Features

Designed for skittish, long-haired dogs, this gentle nail grinder provides a fast, gentle, and stress-free way to trim their nails.
The rotating head files the nails gently, while the plastic safety guard prevents overtrimming, ensuring your dog's safety during grooming.
The guard also collects nail dust, reducing mess and cleanup.
It operates cordlessly, offering the convenience of use anywhere. Yet, it's powerful enough to handle even the nails of larger dogs.

Pros:

It features a long-lasting grinding stone that outperforms traditional Emory heads.

The grinder has a two-speed motor, allowing you to adjust it according to your pet's needs.

Being cordless eliminates the hassle of dealing with electrical cords during grooming.

It prevents accidental winding of hair during the nail trimming process.

It's suitable for both cats and dogs.

Cons:

This grinder may not be as effective on smaller dogs, possibly due to its design and power.

Oneisall Dog Nail Grinder

Key Features

This top dog nail grinder comes with three attachment points for nails of varying sizes, catering to small dogs, cats, rabbits, and even birds.
It offers two speed options, allowing you to select the most suitable rate for your pet's nails.
With a three-hour charging time, this grinder is powered by USB, providing up to three hours of continuous use on a full charge

Pros:

It's easy to operate, making it convenient for pet owners.

Being rechargeable eliminates the need for Cons:tant battery replacements.

The grinder is designed for a comfortable hold in your hands, facilitating precise nail grooming.

It operates quietly and is lightweight, enhancing the overall grooming experience.

The low vibration minimizes stress during nail trimming.

Cons:

It falls on the expensive side, which might not be suitable for budget-Cons:cious pet owners.

This grinder is not recommended for larger dogs, potentially limiting its usability.

Petlibro Portable Rechargeable Nail Grinder

Key Features

The Petlibro Portable Rechargeable Dog and Cat Nail Grinder Set offers a premium diamond tip for precise and efficient nail filing, ensuring a smooth and safe grooming experience.
It provides two grinding speeds and three port options to accommodate various nail sizes.
This grinder operates with minimal noise and vibration, making it less likely to distress your dog during grooming.
The kit includes a micro-USB cable for easy recharging with any DC 5V/1A device, offering portability and convenience.
It can be used for up to 10 hours on a single charge, ensuring prolonged grooming sessions.

Pros:

Multiple speeds and port options make it adaptable to different pet nail sizes and types.

Being rechargeable and portable adds convenience to your grooming routine.

The grinder includes a protective sleeve for added safety.

It comes with a micro-USB cable for hassle-free charging.

Cons:

It may not be as effective on very thick nails, potentially requiring additional care or tools.

Wahl Ultimate Corded Pet Nail Grinder

Key Features

The Wahl Ultimate Corded Pet Nail Grinder offers professional-grade nail filing capabilities with variable speeds, reaching up to 13,000 RPM.
Despite its power, this grinder operates quietly and is lightweight, designed to minimize your dog's stress during nail trimming.
It features an ergonomic design with finger grips, enhancing your comfort and control during use.
The eleven-piece kit includes a professional corded nail filer and a large sanding drum with three sanding wheels. Plus, it also has a small sanding drum with three sanding wheels and a power cord and charger. It also comes with a wrench, a durable storage case, and an instruction booklet.

Pros:

The grinder is both quiet and lightweight, ensuring a less stressful grooming experience for your dog.

Variable speeds allow you to tailor the nail filing to your pet's needs.

It's suitable for dogs of all sizes, providing versatility.

The ergonomic design with finger grips enhances your comfort and control while using the grinder.

It's completely maintenance-free, simplifying upkeep.

The long electrical cord provides flexibility in use.

Cons:

It falls on the expensive side compared to other options on the market.

Casfuy Dog Nail Grinder Upgraded

Key Features

This cordless dog nail grinder is equipped with a built-in battery. This battery provides up to 2 hours of use after a 3-hour charge.
It features an adjustable speed design, ranging from low to high, capable of handling heavy grinding tasks.
With three ports designed for small, medium, or large dogs, you can easily select the appropriate settings based on your pet's nail size and hardness.
The upgraded motor operates quietly with minimal vibration, ensuring a quick and stress-free grooming experience.
This electric pet nail grinder stands out thanks to its advanced diamond bit grinder, which enhances performance.

Pros:

The grinder boasts a robust motor, making it suitable for heavy grinding tasks.

It features a comfortable handle for ease of use.

With its built-in rechargeable battery, you won't need Cons:tant battery replacements.

The advanced diamond bit grinder supports effective and precise nail grooming.

It offers affordability without compromising on performance.

The grinder comes in various cute color choices to suit your preference.

Cons:

It may be more suitable for smaller dogs or pets with thinner nails, potentially requiring extra care for larger or thicker nails.

Primens Dog Nail Grinder

Key Features

This rechargeable nail grinder for dogs offers a solution to low-light nail trimming issues with its built-in LED light.
With two speed settings and a diamond grinding head, it can effectively handle even the thickest nails.
The upgraded motor ensures a quieter and smoother experience during nail grooming.
It includes a double-sided security cap that can be switched for safe and comfortable nail trimming for various claw types.
The dust cap is designed to capture nail debris, reducing mess during grooming.

Pros:

The USB port charging feature adds convenience and eliminates the need for specific chargers.

The built-in LED light enhances visibility, making nail trimming easier.

Two speed options allow you to adapt the grinder to your pet's needs.

Being cordless prevents tangling in cords during use.

Cons:

This option falls into the more expensive category compared to some other nail grinders on the market.
Nail Grinders vs Clippers
Are you wondering Dog Nail Grinder vs Clipper - which is better?
Let's look at a quick review of the Pros: and Cons: of the two grooming devices.
Nail clippers

Nail clippers or a dog nail trimmer are relatively quiet compared to the noise produced by pet nail grinders, which can sometimes frighten dogs. Using nail clippers allows for quick nail maintenance, which can be completed swiftly.

Dog nail clippers are typically budget friendly, making them an economical choice for pet owners. And nail clippers are manual tools that do not rely on batteries or electricity to function.

There is a significant risk of accidentally cutting into the quick. This can cause severe pain, discomfort, and bleeding, challenging future nail-trimming sessions. Using dog nail clippers can sometimes lead to uneven and sharp edges in your dog's nails, leading to injuries.

Although uncommon, in rare cases, using nail clippers can cause a dog's nails to split or crack.

Nail grinder

For dogs that have had negative experiences with nail clippers in the past, grinders offer a second chance to make nail maintenance more acceptable to them.

One of the significant advantages of grinders is the ability to round and smooth your dog's nails. This is preferable to the sharp edges often left by nail clippers. Rounded nails reduce the risk of snagging on carpets. They are particularly useful for dogs that tend to scratch or jump up on owners, as smooth nails are less likely to cause damage to furniture or skin.

Dog nail grinders are particularly useful for dogs with large, thick nails that can be challenging to clip.

Even when using grinders, there is a possibility of accidentally hitting the dog's nail quick especially in dark nails. Dog nail grinders can produce relatively loud noises that may scare your dog, especially if they are sensitive to loud sounds.

Grinding a dog's nails with a rotary tool can generate dust and odor. For this reason, it's advisable to perform nail grinding outside. Wearing a mouth mask cover and eye protection can help prevent the inhalation of nail dust when you grind dog nails.
Final Words
Wrapping up our exploration of the best dog nail grinders, we've taken a deep dive into the world of pet grooming. Whether you're a seasoned pet owner or a newcomer to nail care, choosing the right grinder can make all the difference in the world, ensuring your furry companion's comfort and well-being.
We've seen that these nail grinders come with various features, from quiet motors and adjustable speeds to safety guards and rechargeable batteries.
While each grinder has unique advantages, the common goal is to make nail maintenance stress-free and efficient for you and your beloved pet.
Remember, the best nail grinder is the one that suits your dog's needs and your own personality. The key here is to prioritize your pet's comfort and safety during the nail-grinding session.
So, whether your dog is a fan of nail care or tends to be a bit apprehensive, a good nail grinder can be your trusty ally. It's all about finding the perfect match to keep those nails trimmed, your pet happy, and your home scratch-free.